Due to the ongoing national health crisis and the constantly changing recommendations, we here are making every effort to keep the entire Adath Israel community informed of how this is affecting ongoing synagogue services, events and other functions. We invite everyone to join with us, as our services are open to the public. Masks are required at all indoor events, regardless of vaccination status. If an event provides food, masks only should be taken off while seated and eating. We encourage people to stay home if they are not feeling well but hope to join us on zoom. Please click below for the most recent services and events information. Thank you and please stay safe.
Please click the link below for updated information on how you can join services via Zoom.
Adath Israel is a vibrant and welcoming egalitarian, Conservative congregation where Jews by birth or choice, interfaith families, traditional and non-traditional families celebrate our Jewish faith and heritage. We strive to meet the diverse spiritual, religious, educational and social needs of our members and to further the causes of the Jewish people in our community, the surrounding communities and the state of Israel.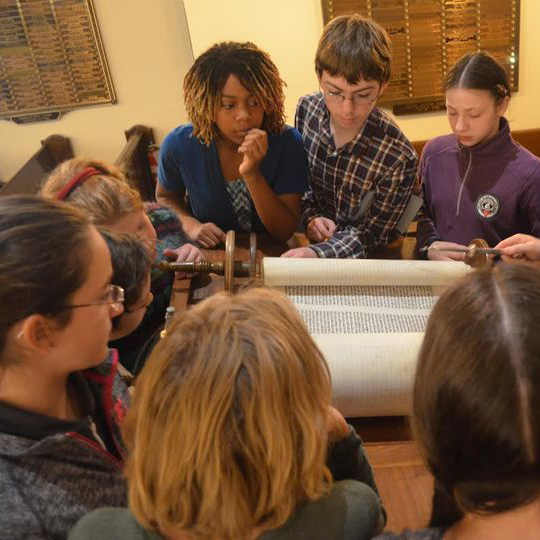 We're proud to offer tuition-free religious school from pre-K to confirmation. For more information on how to join our community and learn more about our education, click the link below!
Synagogue Welcomes First Female Rabbi
Wednesday, July 8, 2020
Sign-Up for Our Newsletter
Join our list and receive the latest news and events.