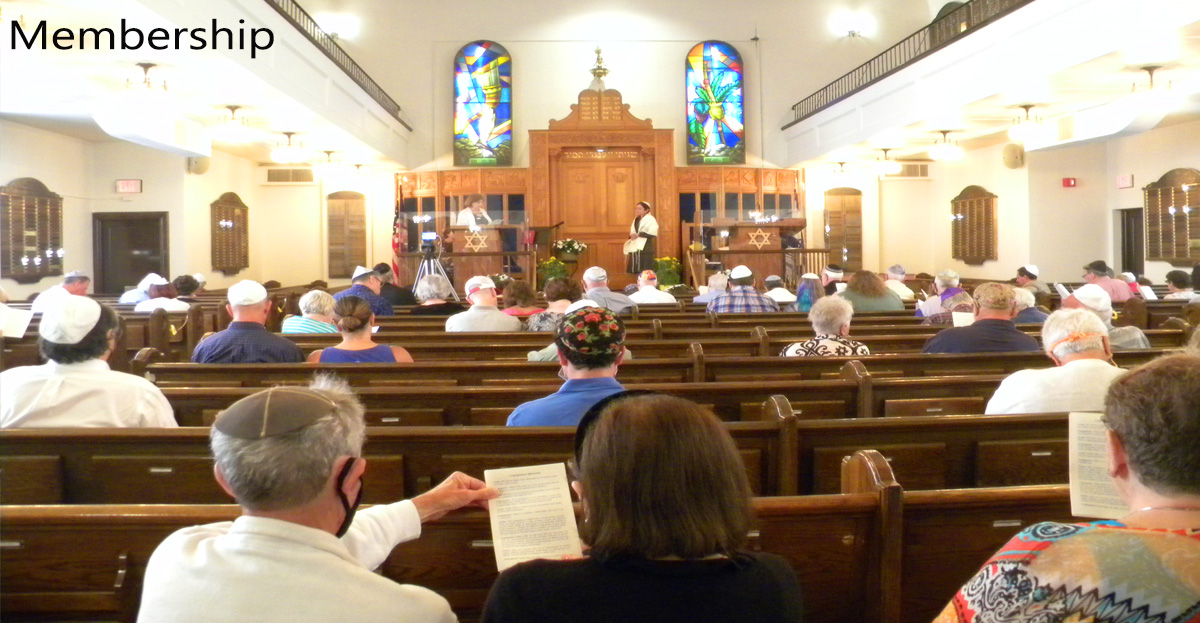 Welcome to Adath Israel! We are delighted that you are interested in our vibrant and welcoming congregation where Jews by birth or choice, interfaith families, traditional or non-traditional observers celebrate our Jewish faith and heritage. Here, we strive to meet the diverse spiritual, religious, educational, and social needs of our community.
Our century-old congregation is steeped in history, and receptive to new ideas as we approach Judaism openly as an egalitarian community. Although aligned with the Conservative movement, our congregation consists of members from all backgrounds.
We recently welcomed a new, energetic and outgoing Rabbi who has immersed herself and her family in the Adath Israel Community. This, along with the recent merger of Temple B'nai Abraham, has given new life to our already strong Jewish family.
As a member of Adath Israel, some of the benefits include:
K-12 religious school that is tuition-free and offers a comprehensive curriculum of Jewish learning with well-trained educators.
Membership fees that are very affordable, with special introductory pricing for new members and their families. No individual or family is ever denied an opportunity to join Adath Israel or participate as a member in any synagogue event because of financial limitations.
Being part of a synagogue family, making Jewish friends and gaining a community with which to celebrate daily prayer and life cycle events.
Participating in Shabbat and holiday services and the daily morning minyan.
Opportunities for congregant participation and leadership.
Burial rites at Adath Israel Cemetery.
Camp & College Scholarship opportunities

For more information contact:
Introductory Membership Dues for Singles or Families $180
Download Printable Membership Application
Please scan and e-mail the completed form to cai.ct.membership@gmail.com or mail it to the address listed below:
Congregation Adath Israel
PO Box 337
Middletown, CT 06457