Sundays 10:30AM – 12:00PM
Adath Israel, 8 Broad Street, Middletown
Join us for Mazel Tots, Adath Israel's free playgroup for families of Jewish infants and toddlers in the Middletown area! Mazel Tots is fun supportive and social. We incorporate Jewish values into play and music. All are welcome!
Sherry Aiudi, our new Mazel Tots' director. She began her education here at Adath Israel and then went on to get a Bachelor's of Science in both neuroscience and psychology. She has a Masters degree in applied psychology, and a MBA in financial psychology. Sherry manages to be an adjunct professor at Gateway Community College.
Sherry recalls her time as a student at Adath Israel fondly especially, Lynn Bennett and Susan Rubel, who played a prominent role in Sherry's love of Judaism and education. But Sherry's love of Judaism and education was also inspired by her classmates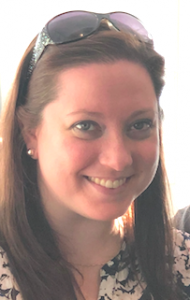 I asked Sherry: why is Jewish early childhood education important? Beyond the obvious answer of wanting to encourage Jewish children to become involved Jewish adults, Sherry sees Jewish early childhood education programs like Mazel Tots as a way to meet children and families where they are. Her vision of education includes everyone, especially those families that have no experience with Judaism, whatsoever. But inclusion goes both ways, everyone is welcome to participate and everyone is welcome to lend a hand or to offer something fun.
Looking ahead to Mazel Tots, Sherry plans on making the program as interactive as possible. She describes Judaism as an "immersive sensory experience"; we don't just say prayers on Shabbat— we experience Shabbat. We tear challah, eat Shabbat dinner, and smell the spices of havdallah. Sherry intends for her programs to reflect this, and to be a tactile experience. Lots of music, activities, role-playing, and definitely cooking.
Sherry truly loves this synagogue and this community and hopes coming back for Mazel Tots will encourage others to become more involved. And finally, Sherry would like to perform one of the highest mitzvot: helping others achieve mitzvot.
If you are interested in learning more about our Mazel Tots program, enroll in the program or just talk with Sherry you can contact her at Mazeltotsadath@gmail.com.