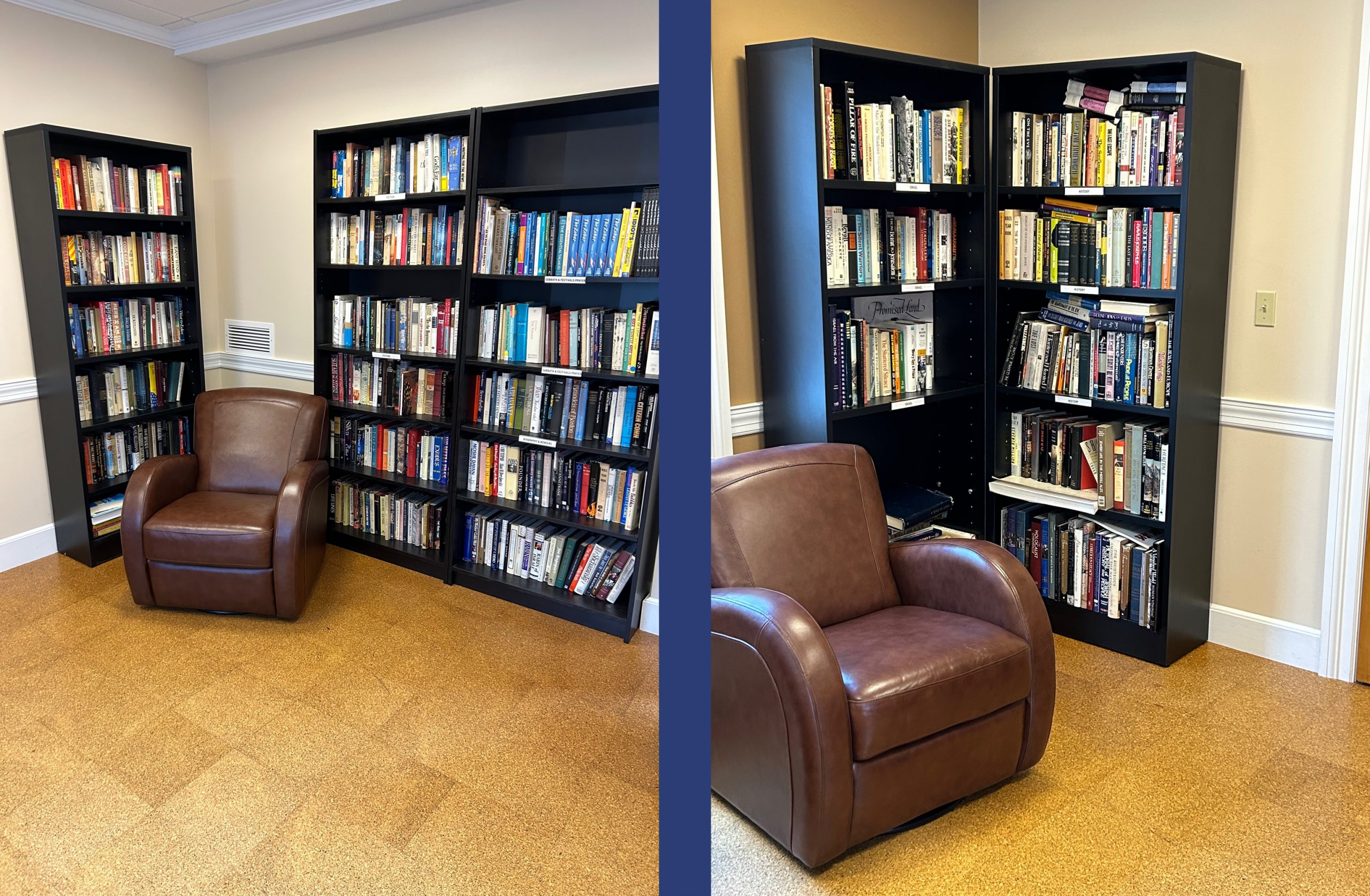 ​
The Auerbach Library, newly located in the Nester Center is a lending library, which holds a collection of books and materials covering a broad spectrum of Jewish life and culture from around the world and from local Connecticut cities and towns. It contains new and older novels, biographies, and other non-fiction books. Also, in the Nester Center is a bookcase containing a complete collection of books that have been read by our own synagogue's Book Club. A book can be taken out on the honor system. Take a book, and return the book when finished.
The Auerbach Research Library is located in the synagogue. There are many materials housed there that may be used for research but not removed. It also contains the personal collection of the late Samuel Auerbach, Middletown resident, well-regarded Jewish scholar, teacher, and member of the Congregation.
In addition, some very old textual materials are on permanent loan from the Adath Israel Museum to the Wesleyan University Archives and Special Collections. They can be made available for study at the University's Olin Library where they are housed.