Co-Sponsored by
Congregation Adath Israel &Church of St. Mary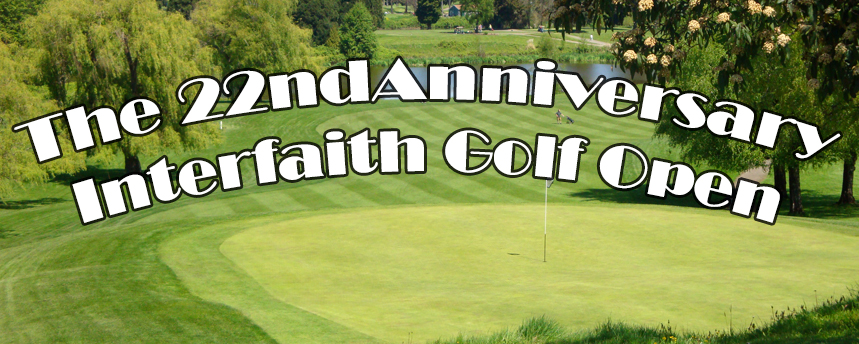 On August 7, 2018 we will host the 22ndAnniversary Interfaith Golf Tournament at the Portland Golf Club. We hope that you can join us again as we plan on providing another great tournament this year.
In October of last year, over 400 local students and support personnel attended a very successful "Bully Free Rally and Learning Event" at the Empower facility in Middletown sponsored by the Community Foundation of Middlesex County using funds raised from this tournament. In Portland, Youth Services was able to have students attend a program on "Empowerment", made available only through our funding. Every year your participation and support changes the lives of many in our community.
The I.G.O.T. continues to support the growth of the Interfaith Circle of Leadership, local food banks and other activities that benefit your neighbors. Your sponsorship of the 21st Annual Interfaith Golf Open, hosted by Congregation Adath Israel and the Church of St. Mary at the Portland Golf Club last August creates opportunities for many in our communities. Through your generous support, the Interfaith Golf Open distributed a record $82,000  to charities in Portland, Middletown and surrounding areas. Thank you!
The role of sponsors is critical for the tournament, because it is through this partnership with business and individuals that we raise the necessary funds to support key programs and outreach at Congregation Adath Israel and the Church of St. Mary. The golf committee and volunteers understand your commitment to promote positive change in our communities and ensure the funds are spent supporting people and programs by using less than 2% on average of the monies raised in overhead expenses.
Last year we had more than 140 golfers, 50 volunteers from the Synagogue and the Church, and invited additional dinner guests with whom we shared the names of our generous sponsors.  With your help we expect the tournament to continue to grow in 2018 and to provide a great way for our sponsors to receive positive exposure in the Middlesex County area.
Working together is a sign of our mutual care and respect, and your participation makes a difference.This tournament is successful due to your generosity.Thank you for considering our request. A member of the Golf Committee will follow up with you in the days ahead to secure your sponsorship for 2018!
Your Chairpersons,
Dave Director and Marc Levin                                         Dave Gilbert and David O'Brien
Congregation Adath Israel                                                         Church of St. Mary
Click Link Below to Print Sponsor Form
2018 Printable Sponsor Reg Form