Shabbat Zachor ~ maftir: Deuteronomy (Ki Tetzei) Maftir 25:17-19
Haftarah I Sh'muel 15:2-34
=====
Today is a special Shabbat, which is Shabbat Zachor. Shabbat Zachor is when we read two specific readings connected to Purim. They are the maftir and the haftarah.
I want to begin by asking you to pay particular attention to the maftir, which is on page 1135 of the Etz Chayim. As I read, I'd invite you to entertain a few questions:
~ To whom is this text speaking?
~ What are we supposed to do?
~ What has Amalek done, and when?
~ Why do we read it just before Purim?
One of the things I want to make sure we understand, and you can see it for yourselves, is what happens before the first encounter of Amalek and the Jewish people. Check page 420 in your Etz Chayim, or Exodus 17:3 to 7 (click here). There what we have is a revolt against Moshe, one of fierce that Moshe believes he'll be killed at any moment. And just after that, after the text says "the Israelites said: "Is God present among us or not?" – Amalek begins the attack. Hold on to that thought.
Notice that no reason given is given for the attack whatsoever, and notice that the same idea is expressed in our maftir: Amalek attacked those who were most vulnerable. That very same idea will show up when King David encounters Amalek, before he is actually king, in I Samuel 30:1-4 (click here). The Amalekites, just for the fun of it, burn the entire town of Ziklag, where David and his men have settled, and take the women and children captives. The text is pretty clear that Amalek has a certain pattern – it lies in wait for the stronger ones to be distanced or away, and then attacks those who can't defend themselves, destroying everything in the process.
As some said, we read the maftir because we connect it with Haman, who is called Agagite, and the link between Amalek, Agag and Haman will be explicit when we read the haftarah. There, the king is Agag – and he is the ancestor of Haman.
Now one of the many questions is what moves someone like Haman – and we know that there are Haman's spiritual descendants, the ones who would have us destroyed – what moves Haman to want to destroy Mordechai's entire people?
The Talmud takes that question in a by-the-way fashion, as it usually does, when it is discussing whether there are insignificant verses in the Torah – spoiler alert, there aren't. One of the verses brought up in that discussion is in Genesis 36, among a very long list of the descendants of Esav and other groups. There we read a verse that says "and Lotan's sister was Timna". Why would it be there? What can one possibly learn with a verse that mentions a non-Jewish woman in a list of non-Jewish tribal connections not even really connected to the Jews? The answer is brough in a midrash that links another verse about Timna: she is the concubine of Eliphaz, son of Esav. The midrash says – well, Timna, the daughter of non-Jewish kings, wanted to convert and live with Abraham, Isaac and Jacob. But they did not accept her as a convert. She eventually does as best as she can, and becomes a concubine to Esav's son Eliphaz. And who does she give birth to? Amalek, which will become that nation. And so the midrash concludes: and why are we suffering under the hand of Amalek? Because they should have accepted Timna, and did not. The sting of that rejection is what creates Amalek (Sanhedrin 99b click here to read it all).
Does that make ok for Haman to want to destroy us? Of course not. But here the rabbis begin with the midrash a process that will have an important impact on how we read the verses of our maftir: an internalization of Amalek. Amalek stops being a people we have to actually destroy and becomes a force, something that exists in the world – and within us. And to clear out Amalek, we need to first clear out our internal Amalek. The rabbis of the Talmud are worried about dismissing potential converts, and are incredibly worried about the oppressing of converts, to the point that it will affirm that not oppressing converts appears 36 times in the Torah (Baba Metzia 59b click here).
As this process of internalization continues through our people's textual history, it does not stop at the question of accepting and treating well those who chose to come under the wings of the Shechinah. It takes on a more general human aspect. The Kedushat Levi (Levi Yitzchak of Berditchev, 18th century Poland) has a very potent explanation of the verse. Amalek is the force within every human being. Since every human is a small world, and since we see that Amalek exists in the world, it follows that it also exists inside us, inside each human being. The Kedushat Levi points out that just before the attack, in Exodus 17, the Jewish people are weak. And we saw this – they bicker and rise against Moshe. That is how we can reread the verses we just did, the middle verse of our own maftir, verse 18:
אֲשֶׁ֨ר קָֽרְךָ֜ בַּדֶּ֗רֶךְ וַיְזַנֵּ֤ב בְּךָ֙ כָּל־הַנֶּחֱשָׁלִ֣ים אַֽחַרֶ֔יךָ וְאַתָּ֖ה עָיֵ֣ף וְיָגֵ֑עַ וְלֹ֥א יָרֵ֖א אֱלֹהִֽים׃
he cooled you off in your pathway, and cut down all the weak ones in your rear, when you were tired and hungry – and then the verse says "and did not fear Elohim". The verse is not really clear to whom that "did not fear God" belongs. And so, the Kedushat Levi says, the strength of our people, which is Torah and prayer "since the voice is the voice of Jacob" – needs to be there. Because when we let that go, he says, when we don't feed our awe for God and the world, then Amalek attacks. You can read the explanation of the Kedushat Levi on Sefaria, click here.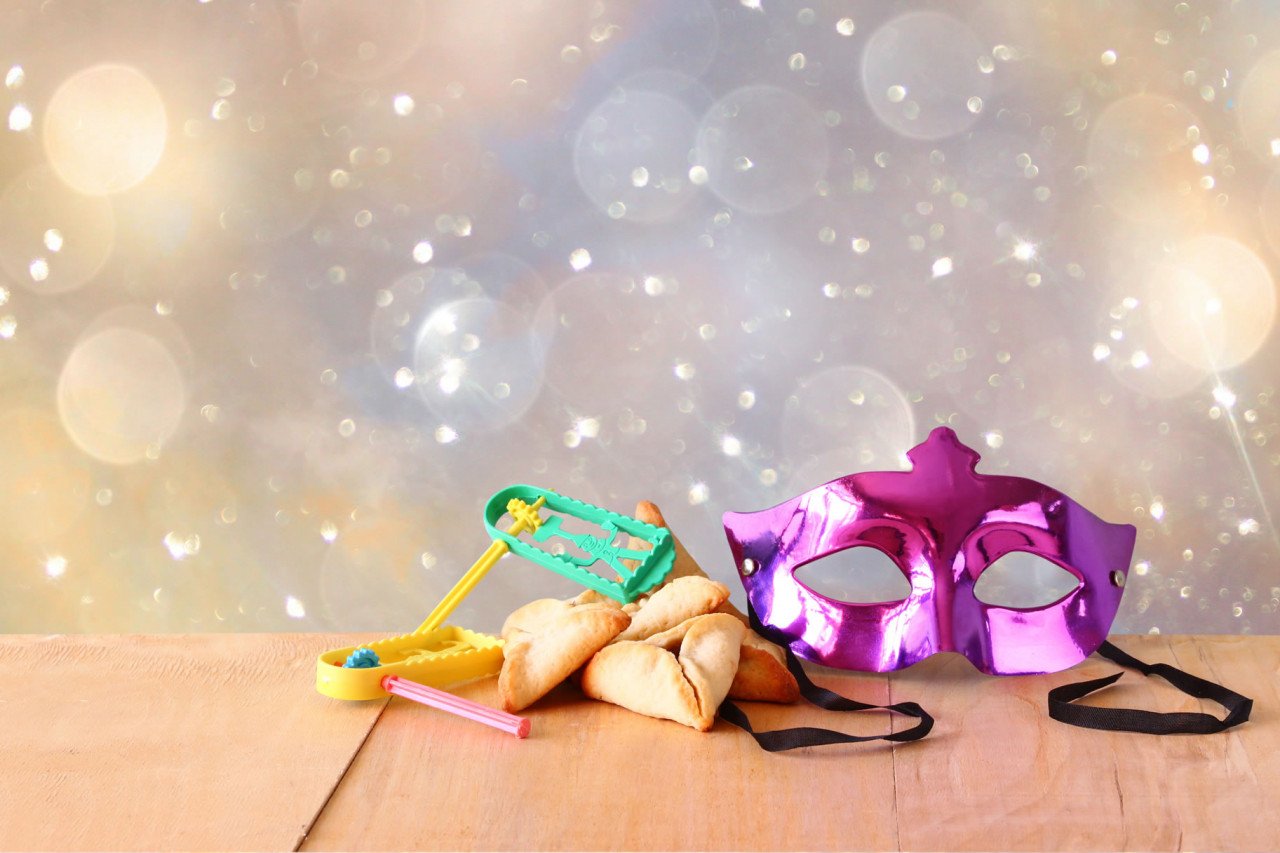 The legacy of Amalek, the destructive force, the force that due to greed and anger destroys things sometimes simply for the pleasure of destruction – that is a fight for all times. That is what we have to constantly try to erase, and never forget – because as long as human hearts exist, the temptation of seeing others as mere means to an end will always be there.
So may we have a Purim of giving gifts to the poor, giving gifts of food to each other, reading the Megillah and feasting – but always remembering that all these festivities are to remind us that our internal work continues.
Shabbat Shalom.